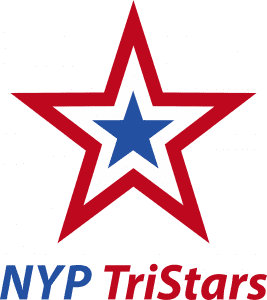 NYP TriStars will promote the enjoyment of triathlon within our region by creating a fun, ethical and inclusive children's club to support triathletes of all abilities at all stages of their development. With a significant focus on participation and grass roots, we will also nurture high performance.
Children
• We value a diverse range of members and aim to provide coaching for all when possible.
• We value the thrill of physical activity and the satisfaction of achievement, in whatever form that may come.
• We support children to take responsibility for their own actions.
• We value physical and emotional safety of our members.
Coaches
• We believe that enjoyment and participation is more important than race results.
• We believe in continual development.
• We care about the needs of the family.
• We pay attention to the detail.
Committee
• The administration of the NYP TriStars will be professional, transparent and fair; all duties will be carried out honestly and with integrity.
• NYP TriStars believes in fair and equal treatment for all persons involved with the club. Community
• We will care for the environment in which we train.
• We will support and co-operate with the local community in which we train.