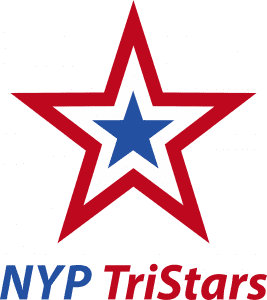 • Swim wear, goggles & hat
• Kit bag to include:
    • Kick board
    • Fin (short length)
    • Pull bouy
• Water bottle
Eg www.wiggle.co.uk and www.swimshop.co.uk
Please arrive 5 mins before each session to register and then start warm ups/stretching.
RIPON RACE COURSE BIKE / RUN SESSIONS
RUNNING
1. Suitable running trainers (some children choose to have lock laces for ease)
BIKING
1. Bike in good working order, brakes functioning and can be used on grass (this does not need to be a road bike – please see https://www.nyptristars.co.uk/members/taking-tri-further/ for more information.
2. Helmet that fits well with a chin strap (no child can cycle without this)