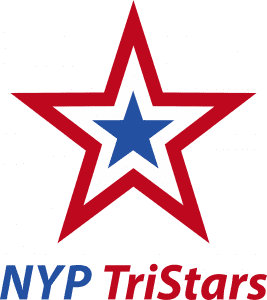 Triathlon England has worked with Sport England to develop the TriMark Club accreditation system.
The aim of the accreditation is to support, sustain and maintain a network of high quality triathlon clubs.
We are proud to have Trimark Bronze Accreditation.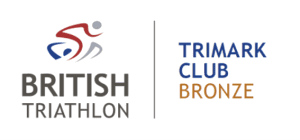 What is a TriMark Club?
A TriMark Club is recognised as a safe, rewarding and inclusive place for anyone wanting to participate in the sport of triathlon. A TriMark Club has reached a recognised level of accreditation that reassures participants, parents, guardians and external stakeholders that the club is well managed, has adopted and follows all of British Triathlon's procedures, policies and guidelines.
A TriMark Club has met a set of criteria in the following areas to become accredited:
Club management

Safeguarding

Training and coaching offer

Community representation
TriMark Club Accreditation is valid for three years and a club will be reviewed on affiliation each year. This supports clubs in ensuring that all volunteers have the correct qualifications and insurance to hold positions on the committee or to coach or lead sessions. For clubs with children and young people under the age of 18 years of age, this ensures all club welfare officers and coaches have a DBS and the appropriate training.
Tier 1: TriMark Club Bronze
TriMark Club Bronze is the first level in accreditation and is compulsory for all community clubs with children and young people under the age of 18. Through attaining TriMark Club Bronze, a community club is evidencing that they are appropriately constituted and adhere to British Triathlon policies and guidelines. They will also have an open and inclusive membership offer and a clearly stated activity programme.