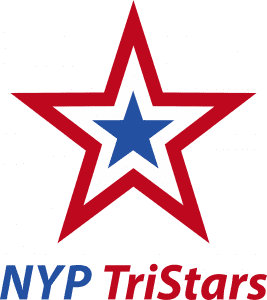 "EVERY ACCOMPLISHMENT BEGINS WITH THE DECISION TO TRI…"
John F Kennedy
Membership is open to children who are in the year of their 8th birthday until the age of 16. No prior experience of triathlon is necessary.
We ask all potential members to take part in a swim trial, the minimum requirement is that a junior can swim 200m front crawl in under 7 minutes. Do not worry if you do not know your time – you're welcome to come down for a trial.
Swim sessions are held at Ripon Grammar School. Your group is determined by ability:
1. Stingrays: Monday 18:45-19:45
2. Sharks: Monday 19:45-20:45
3. Orcas: Wednesday 18:45-19:45
4. Marlins: Wednesday 19:45-20:45
Bike and Run sessions run on Thursday evenings 18:30-19:30 through the spring and summer from April to September. These are either held at Ripon Racecourse or Hell Wath.
Click HERE for further details
Membership fees are £25/month payable by standing order.
Initially children will need very little – swim suit, goggles, fins and float for swimming, a bike for the summer sessions and running trainers. Should you wish to go on to compete, you can find more information on Kit in our 'Members info' section. 
If you are interested in signing up your child with NYP TriStars, fill in the form below and our membership secretary will be in contact.